Welcome to Evergreen Church!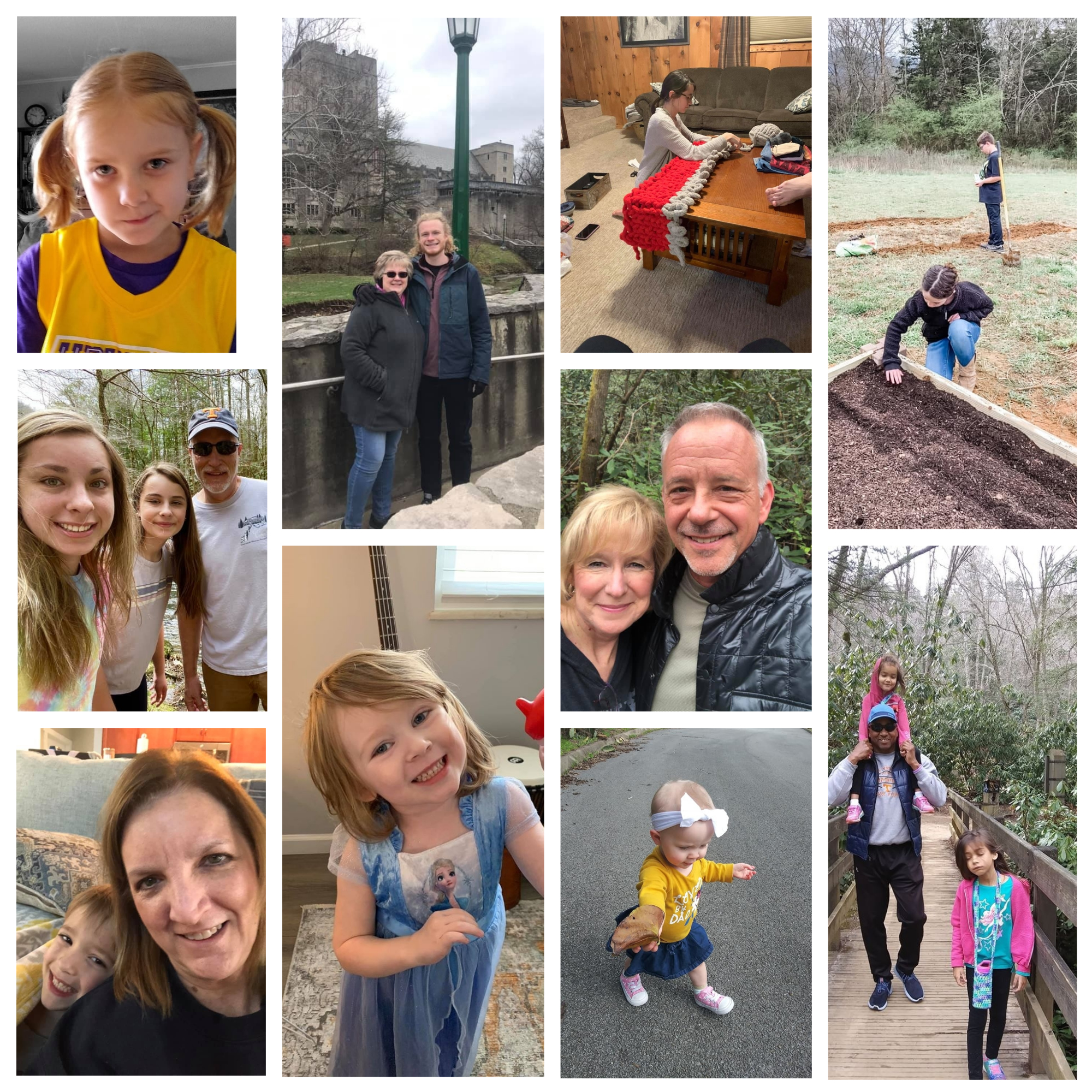 Evergreen is a church that is dedicated to serving God by loving those we meet; helping them grow in knowing God, loving others, and using their gifts; and sending them out into the world to serve their homes, neighborhoods, workplaces, and schools. Love. Nurture. Send.
We are committed to doing that during this challenging time.

1. We offer three ways to worship.
Join us in person for a worship service at 10:00 a.m. on Sunday at our normal location, The River Plantation Conference Center. Find directions here. We are asking that those who attend wear a mask, especially to protect those most vulnerable to the coronavirus. You can read about the precautions we are taking as a church here.
Watch our service on Facebook Live on our Facebook page.
Use our liturgy at home. You can find songs, prayers, and the sermon on this page. You can find this week's liturgy here.
2. We connect with each other through texts, emails, and phone calls. We will also have outdoor activities and some indoor activities (with masks). If you would like to talk to our Pastor or need to connect with someone in the church, please email us at info@evergreentn.com, call 865-281-1692, or connect with us on Facebook.
3. We offer an outdoor Sunday School class for our children. Parents will bring their children to the designated spot during the last song of the worship service. The Sunday School will last about a half an hour, during which time parents and the congregation will have a fellowship time. Also, keep checking back for news on our Staycation Bible School, an online version of our traditional Vacation Bible School.
4. We are also using Zoom video conferencing technology in order to meet and pray together. If you are interested in being a part of this, please contact us at the info provided in # 2.
5. In order to continue in our mission to love, nurture, and send, we continue to need resources. We know that this is a hard time for many, but if you are able to give to our church's work, we would appreciate your gifts. We will take up an offering on Sunday morning. You can also click on the banner below in order to give to the work of the church. We have a benevolence fund. Make a note that you want to give to the benevolence fund in the form linked below. 100% of gifts to the benevolence fund go to those who are in need to help with things like electric bills, food, rent, and other necessities.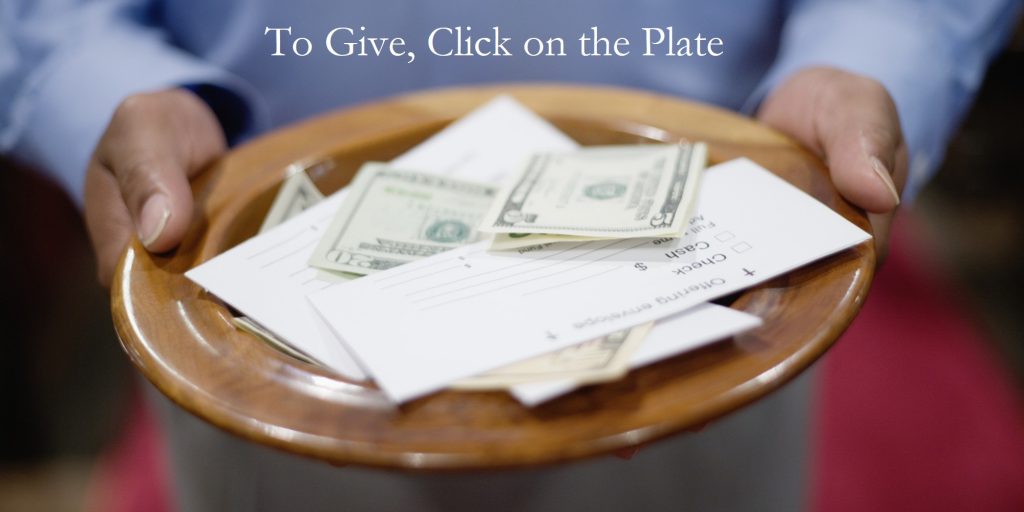 6. You can use our church's service for teaching in a variety of ways. You will find video sermon series on this page on a variety of topics including building community, understanding God's government of this world, and who Jesus is. You can listen to sermons and Sunday school teaching here. You can listen to our regular podcast discussing a variety of topics here.
Thank you for visiting our site. Please let us know if we can assist you in any way. We will be praying for our whole community, our nation, and the world during this time. Please let us know if we can pray for you in any way.
Current Sermon Series
Previous Sermon Series
More of our past sermon series are available here.