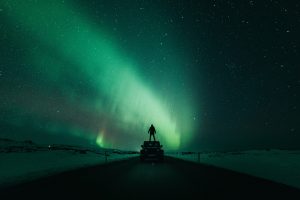 One person should lead in worship. The Scriptures or prayers may be said in unison. An additional explanation is found under each element.
You can also do your weekly giving using the following link:
https://secure.egsnetwork.com/donate/7AD9EC5ED4A64EF
The Service Order:
Call to Worship
Prayer of Confession of Sin
Assurance of Pardon
Songs of Praise
Confession of Faith & Memory Verse
Time of Prayer
Scripture Reading
Sermon & Benediction
1. Call to Worship: Psalm 18: 1-3; 6; 30-33; 46-50
For the director of music. Of David the servant of the Lord. He sang to the Lord the words of this song when the Lord delivered him from the hand of all his enemies and from the hand of Saul. He said:
1 I love you, Lord, my strength.
2 The Lord is my rock, my fortress and my deliverer;
my God is my rock, in whom I take refuge,
my shield and the horn of my salvation, my stronghold.
3 I called to the Lord, who is worthy of praise,
and I have been saved from my enemies.
6 In my distress I called to the Lord;
I cried to my God for help.
30 As for God, his way is perfect:
The Lord's word is flawless;
he shields all who take refuge in him.
31 For who is God besides the Lord?
And who is the Rock except our God?
32 It is God who arms me with strength
and keeps my way secure.
33 He makes my feet like the feet of a deer;
he causes me to stand on the heights.
46 The Lord lives! Praise be to my Rock!
Exalted be God my Savior!
47 He is the God who avenges me,
who subdues nations under me,
48 who saves me from my enemies.
You exalted me above my foes;
from a violent man you rescued me.
49 Therefore I will praise you, Lord, among the nations;
I will sing the praises of your name.
50 He gives his king great victories;
he shows unfailing love to his anointed,
to David and to his descendants forever.
2. Prayer of Confession of Sin (said together or by one reader):
Lord Jesus, I have sinned times without number, and been guilty of pride and unbelief, and of neglect to seek you in my daily life. My sins and short-comings present me with a list of accusations, but I thank you that they will not stand against me, for all have been laid on Christ. Deliver me from every evil habit, every interest of former sins, everything that dims the brightness of your grace in me, everything that prevents me taking delight in you. Amen.
3. Assurance of Pardon (read by the leader): Joel 2:12-13
"Even now," declares the LORD, "return to me with all your heart, with fasting and weeping and mourning." Rend your heart and not your garments. Return to the LORD your God, for he is gracious and compassionate, slow to anger and abounding in love, and he relents from sending calamity.
4. Songs of Praise: For those worshiping at home this week, we encourage you to go to these links and sing one or more songs from Brennon and Kelsey here or from this youtube playlist of other artists here.
5. Confession of Faith & Memory Verse:Heildelburg Catechism Q&A 116; Psalm 9:1
Heildelburg Catechism Q & A 116
Q. Why do Christians need to pray?
A. Because prayer is the most important part
of the thankfulness God requires of us.
And also because God gives his grace and Holy Spirit
only to those who pray continually and groan inwardly,
asking God for these gifts
and thanking God for them.
Memory Verse: Psalm 9:1
I will give thanks to you, Lord, with all my heart; I will tell of all your wonderful deeds.
6. Time of Prayer:
Here's a prayer list for this week. We encourage you to take a time at home to pray for these items:
Our graduates: Micah Wilkinson, Josie Fuller, and Joahna Suplee.
The work of the Women's Care Center. They've had a lot of opportunities in this time.
Ditto for SMARM.
Expecting Mothers who are children of our members: Tracy LeBorgne, Alysa Hampton, Autumn Moore, Lizzy Bultema
Continued healing for Jackie Boles (Tia Reman's Mom)
That God would make us humble listeners who are patient with one another and serve one another.
Pray for Tim Keller who has cancer and is undergoing treatment.
Pray for Linda Kalehoff's healing from surgery
Pray for those who are in isolation in nursing homes and rehab centers
Pray for prisoners who are not able to take visits at this time
Pray for healing of our racial division in the U.S.
Ask for wisdom for our government leaders
7. Scripture Reading: 2 Peter 1 (listen to an audio version of it here)
1 Simon Peter, a servant and apostle of Jesus Christ,
To those who through the righteousness of our God and Savior Jesus Christ have received a faith as precious as ours:
2 Grace and peace be yours in abundance through the knowledge of God and of Jesus our Lord.
Confirming One's Calling and Election
3 His divine power has given us everything we need for a godly life through our knowledge of him who called us by his own glory and goodness. 4 Through these he has given us his very great and precious promises, so that through them you may participate in the divine nature, having escaped the corruption in the world caused by evil desires.
5 For this very reason, make every effort to add to your faith goodness; and to goodness, knowledge; 6 and to knowledge, self-control; and to self-control, perseverance; and to perseverance, godliness; 7 and to godliness, mutual affection; and to mutual affection, love. 8 For if you possess these qualities in increasing measure, they will keep you from being ineffective and unproductive in your knowledge of our Lord Jesus Christ. 9 But whoever does not have them is nearsighted and blind, forgetting that they have been cleansed from their past sins.
10 Therefore, my brothers and sisters, make every effort to confirm your calling and election. For if you do these things, you will never stumble, 11 and you will receive a rich welcome into the eternal kingdom of our Lord and Savior Jesus Christ.
Prophecy of Scripture
12 So I will always remind you of these things, even though you know them and are firmly established in the truth you now have. 13 I think it is right to refresh your memory as long as I live in the tent of this body, 14 because I know that I will soon put it aside, as our Lord Jesus Christ has made clear to me. 15 And I will make every effort to see that after my departure you will always be able to remember these things.
16 For we did not follow cleverly devised stories when we told you about the coming of our Lord Jesus Christ in power, but we were eyewitnesses of his majesty. 17 He received honor and glory from God the Father when the voice came to him from the Majestic Glory, saying, "This is my Son, whom I love; with him I am well pleased." 18 We ourselves heard this voice that came from heaven when we were with him on the sacred mountain.
19 We also have the prophetic message as something completely reliable, and you will do well to pay attention to it, as to a light shining in a dark place, until the day dawns and the morning star rises in your hearts. 20 Above all, you must understand that no prophecy of Scripture came about by the prophet's own interpretation of things. 21 For prophecy never had its origin in the human will, but prophets, though human, spoke from God as they were carried along by the Holy Spirit.
8. Sermon: "Destined for Excellence" (2 Peter 1)
You can listen to an audio version here or read the message here.
Benediction:
This week: you will come to places where you fail or feel like you have not come very far. You will be anxious and bewildered.
Don't give up! You have great and precious promises by which you can participate in the divine nature. Keep pressing forward!
The work God has for His people, to become more like Him, is one that takes time but will make you fruitful and productive and usher you into the very gates of glory.
Don't be discouraged! The grace and peace of the Father, Son, and Holy Spirit will be with you in abundance. Go in peace and confidence to serve the Lord Christ. In His name, Amen!