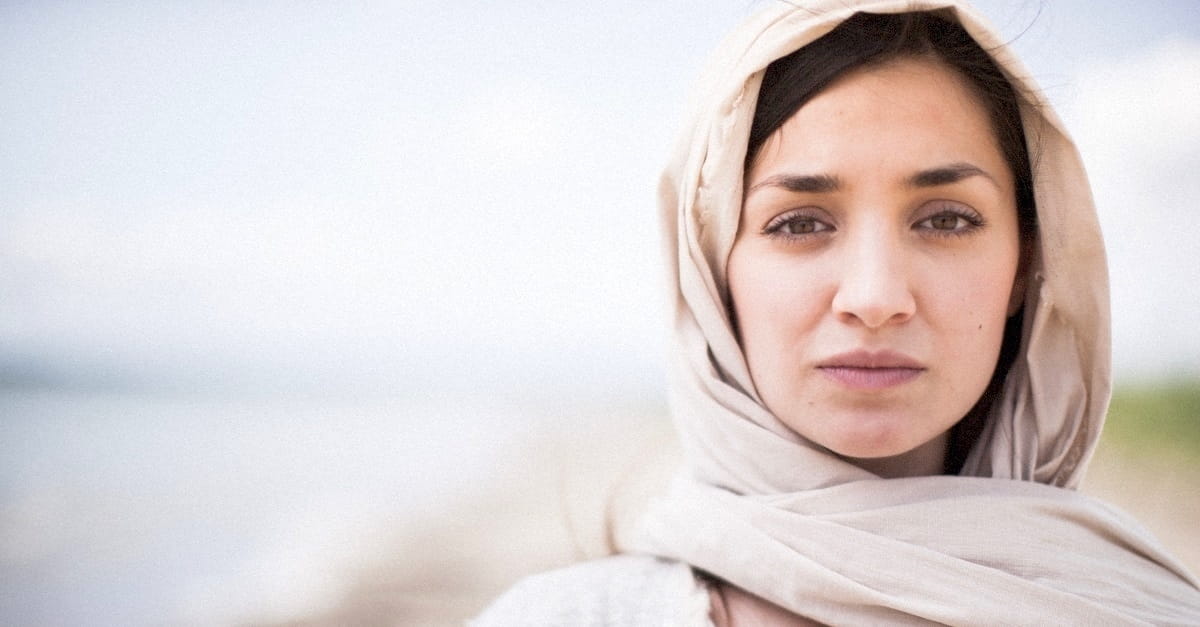 One person should lead in worship. The Scriptures or prayers may be said in unison. An additional explanation is found under each element.
You can also do your weekly giving using the following link:
https://secure.egsnetwork.com/donate/7AD9EC5ED4A64EF
The Service Order:
Call to Worship
Prayer of Confession of Sin
Assurance of Pardon
Songs of Praise
Confession of Faith & Memory Verse
Time of Prayer
Scripture Reading
Sermon & Benediction
1. Call to Worship: 2 Corinthians 1:3-11
Praise to the God of All Comfort
3 Praise be to the God and Father of our Lord Jesus Christ, the Father of compassion and the God of all comfort, 4 who comforts us in all our troubles, so that we can comfort those in any trouble with the comfort we ourselves receive from God. 5 For just as we share abundantly in the sufferings of Christ, so also our comfort abounds through Christ. 6 If we are distressed, it is for your comfort and salvation; if we are comforted, it is for your comfort, which produces in you patient endurance of the same sufferings we suffer. 7 And our hope for you is firm, because we know that just as you share in our sufferings, so also you share in our comfort.
8 We do not want you to be uninformed, brothers and sisters, about the troubles we experienced in the province of Asia.We were under great pressure, far beyond our ability to endure, so that we despaired of life itself. 9 Indeed, we felt we had received the sentence of death. But this happened that we might not rely on ourselves but on God, who raises the dead.10 He has delivered us from such a deadly peril, and he will deliver us again. On him we have set our hope that he will continue to deliver us, 11 as you help us by your prayers. Then many will give thanks on our behalf for the gracious favor granted us in answer to the prayers of many.
2. Prayer of Confession of Sin (said together or by one reader):
Merciful Lord, we confess that with us there is an abundance of sin, but in you there is the fullness of righteousness and abundance of mercy. We are spiritually poor, but you are rich and in Jesus Christ came to be merciful to the poor. Strengthen our faith and trust in you. We are empty vessels that need to be filled; fill us. We are weak in faith; strengthen us. We are cold in love; warm us, and make our hearts fervent for you that our love may go out to one another and to our neighbors. Through Jesus Christ our Lord. Amen.
3. Assurance of Pardon (read by the leader): Romans 5:8-9 (NIV)
8 But God demonstrates his own love for us in this: While we were still sinners, Christ died for us.
9 Since we have now been justified by his blood, how much more shall we be saved from God's wrath through him!
4. Songs of Praise: For those worshiping at home this week, we encourage you to go to these links and sing one or more songs from Brennon and Kelsey here or from this youtube playlist of other artists here.
5. Confession of Faith & Memory Verse: New City Catechism Q/A 48; James 3:17
New City Catechism Q/A 48
Question 48
What is the church?
God chooses and preserves for himself a community elected for eternal life and united by faith, who love, follow, learn from, and worship God together. God sends out this community to proclaim the gospel and prefigure Christ's kingdom by the quality of their life together and their love for one another.
Prayer: King Over All, you have brought us together as the family of God. Keep us faithful to worship together, to love one another, and to provide for each other's needs. Let our fellowship be genuine, and help us to spur one another on in the faith. Amen.
Memory Verse: James 3:17
17 But the wisdom that comes from heaven is first of all pure; then peace-loving, considerate, submissive, full of mercy and good fruit, impartial and sincere.
6. Time of Prayer:
Here's a prayer list for this week. We encourage you to take a time at home to pray for these items:
Dear friends, please pray for Steve Bain. He has an assumed (not completely confirmed) case of Stage 1 or 2 lung cancer. Please pray for the doctors and for Steve's healing. Pray also for Deb as she helps with her whole family and Steve. He is having surgery on the 6th. They are hoping to cure it.
Pray for Alexei and Tatiana Kochan as they minister to primarily Russian students this summer. They don't have as many students, but they have a great opportunity to connect with the ones they have. Pray that God will use the words I (Pastor Wes) spoke on Tuesday about a personal relationship with God.
Pray for Bill Burr who is having his second cataracts surgery.
Pray for Jeannie's sister Linda and Brother-in-law Roy who have COVID and are quite ill. They were doing sightly better when I talked to them this week.
Pray for wisdom for our Session, Children's Ministry leaders, and other leaders as they make plans for the future and try to keep us all going in a safe way.
Expecting Mothers who are children of our members: Tracy LeBorgne (Bain's daughter) and Alysa Hampton (Art Stump's daughter).
Continued healing for Jackie Boles (Tia Reman's Mom). Thank God she is doing better. She has moved to a rehab center in Portland.
Pray for Tim Keller who has pancreatic cancer and is undergoing treatment.
Pray for Linda Kalehoff's healing from surgery
Pray for those who are in isolation in nursing homes and rehab centers. Remember especially Winn Peebles and Bill Roy.
Pray for Diane Cardoso. She is having some issues and seeing a cardiologist in July.
Remember SMARM and Dick Wellons in your prayers. He is ill with a respiratory disease and will probably not finish out the year as director. The board needs wisdom going forward.
Ask God for wisdom and strength to go to those who have experienced a bitter life like Naomi and be Ruths and Boazes and Obeds to them.
Pray for healing of our racial division in the U.S.
Ask for wisdom for our government leaders, especially in Sevier County.
7. Scripture Reading: Ruth 1 (NIV)
(listen to an audio version of it here)
Naomi Loses Her Husband and Sons
1 In the days when the judges ruled, there was a famine in the land. So a man from Bethlehem in Judah, together with his wife and two sons, went to live for a while in the country of Moab. 2 The man's name was Elimelek, his wife's name was Naomi, and the names of his two sons were Mahlon and Kilion. They were Ephrathites from Bethlehem, Judah. And they went to Moab and lived there.
3 Now Elimelek, Naomi's husband, died, and she was left with her two sons. 4 They married Moabite women, one named Orpah and the other Ruth. After they had lived there about ten years, 5 both Mahlon and Kilion also died, and Naomi was left without her two sons and her husband.
Naomi and Ruth Return to Bethlehem
6 When Naomi heard in Moab that the Lord had come to the aid of his people by providing food for them, she and her daughters-in-law prepared to return home from there. 7 With her two daughters-in-law she left the place where she had been living and set out on the road that would take them back to the land of Judah.
8 Then Naomi said to her two daughters-in-law, "Go back, each of you, to your mother's home. May the Lord show you kindness, as you have shown kindness to your dead husbands and to me. 9 May the Lord grant that each of you will find restin the home of another husband."
Then she kissed them goodbye and they wept aloud 10 and said to her, "We will go back with you to your people."
11 But Naomi said, "Return home, my daughters. Why would you come with me? Am I going to have any more sons, who could become your husbands? 12 Return home, my daughters; I am too old to have another husband. Even if I thought there was still hope for me—even if I had a husband tonight and then gave birth to sons— 13 would you wait until they grew up? Would you remain unmarried for them? No, my daughters. It is more bitter for me than for you, because the Lord's hand has turned against me!"
14 At this they wept aloud again. Then Orpah kissed her mother-in-law goodbye, but Ruth clung to her.
15 "Look," said Naomi, "your sister-in-law is going back to her people and her gods. Go back with her."
16 But Ruth replied, "Don't urge me to leave you or to turn back from you. Where you go I will go, and where you stay I will stay. Your people will be my people and your God my God. 17 Where you die I will die, and there I will be buried. May the Lord deal with me, be it ever so severely, if even death separates you and me."18 When Naomi realized that Ruth was determined to go with her, she stopped urging her.
19 So the two women went on until they came to Bethlehem. When they arrived in Bethlehem, the whole town was stirred because of them, and the women exclaimed, "Can this be Naomi?"
20 "Don't call me Naomi," she told them. "Call me Mara, because the Almighty has made my life very bitter. 21 I went away full, but the Lord has brought me back empty. Why call me Naomi? The Lord has afflicted me; the Almighty has brought misfortune upon me."
22 So Naomi returned from Moab accompanied by Ruth the Moabite, her daughter-in-law, arriving in Bethlehem as the barley harvest was beginning.
8. Sermon: "Naomi" (Ruth 1)
You can listen to an audio version here or read the message here.
Benediction:
May the God and Father of our Lord Jesus Christ, the Father of compassion and the God of all comfort, comfort you in all your troubles, so that you can comfort those in any trouble with the comfort you yourselves receive from God.
————-
(Photo by)