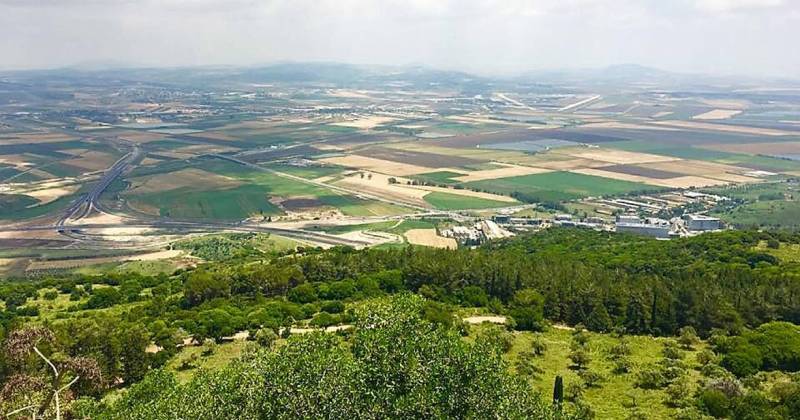 One person should lead in worship. The Scriptures or prayers may be said in unison.
An additional explanation is found under each element.
You can also do your weekly giving using the following link:
https://secure.egsnetwork.com/donate/7AD9EC5ED4A64EF
The Service Order:
Call to Worship
Prayer of Confession of Sin
Assurance of Pardon
Songs of Praise
Confession of Faith & Memory Verse
Time of Prayer
Scripture Reading
Sermon & Benediction
1. Call to Worship: Psalm 145 (NIV)
1 I will exalt you, my God the King;
I will praise your name forever and ever.
2 Every day I will praise you
and extol your name forever and ever.
3 Great is the Lord and most worthy of praise;
his greatness no one can fathom.
4 One generation commends your works to another;
they tell of your mighty acts.
5 They speak of the glorious splendor of your majesty—
and I will meditate on your wonderful works.
6 They tell of the power of your awesome works—
and I will proclaim your great deeds.
7 They celebrate your abundant goodness
and joyfully sing of your righteousness.
8 The Lord is gracious and compassionate,
slow to anger and rich in love.
9 The Lord is good to all;
he has compassion on all he has made.
10 All your works praise you, Lord;
your faithful people extol you.
11 They tell of the glory of your kingdom
and speak of your might,
12 so that all people may know of your mighty acts
and the glorious splendor of your kingdom.
13 Your kingdom is an everlasting kingdom,
and your dominion endures through all generations.
The Lord is trustworthy in all he promises
and faithful in all he does.
14 The Lord upholds all who fall
and lifts up all who are bowed down.
15 The eyes of all look to you,
and you give them their food at the proper time.
16 You open your hand
and satisfy the desires of every living thing.
17 The Lord is righteous in all his ways
and faithful in all he does.
18 The Lord is near to all who call on him,
to all who call on him in truth.
19 He fulfills the desires of those who fear him;
he hears their cry and saves them.
20 The Lord watches over all who love him,
but all the wicked he will destroy.
21 My mouth will speak in praise of the Lord.
Let every creature praise his holy name
forever and ever.
2. Prayer of Confession of Sin (said together or by one reader):
O King and Father, your Son died and was raised up in power.
Now enable us to die to our sin in repentance so we may rise to
new life in Him. We confess to you:
Lord, though you should guide us, we inform ourselves;
though you should rule us, we control ourselves;
though you should fulfill us, we console ourselves.
We think your truth too high, your will too hard,
your power too remote, your love too free. But they are not!
And without them, we are of all people most miserable.
Now heal our confused minds with your word,
heal our divided wills with your law,
heal our troubled consciences with your love,
heal our anxious hearts with your presence,
all for the sake of your Son,
who loved us and gave himself for us. Amen.
3. Assurance of Pardon (read by the leader):
For he has rescued us from the dominion of darkness and brought us into the kingdom of the Son he loves, in whom we have redemption, the forgiveness of sins. (Colossians 1:13-14)
4. Songs of Praise: For those worshiping at home this week, we encourage you to go to this link and sing one or more songs from this list.
5. Confession of Faith & Memory Verse: The Apostle's Creed, Heidelberg Catechism Q&A 26, Psalm 9:1
The Apostle's Creed
I believe in God, the Father almighty,
creator of heaven and earth.
I believe in Jesus Christ, his only Son, our Lord,
who was conceived by the Holy Spirit
and born of the virgin Mary.
He suffered under Pontius Pilate,
was crucified, died, and was buried;
he descended to hell.
The third day he rose again from the dead.
He ascended to heaven
and is seated at the right hand of God the Father almighty.
From there he will come to judge the living and the dead.
I believe in the Holy Spirit,
the holy catholic* church,
the communion of saints,
the forgiveness of sins,
the resurrection of the body,
and the life everlasting. Amen.
*that is, the true Christian church of all times and all places
Heidelberg Catechism Q&A 26
Q. What do you believe when you say, "I believe in God, the Father almighty, creator of heaven and earth"?
A. That the eternal Father of our Lord Jesus Christ,
who out of nothing created heaven and earth and everything in them,
who still upholds and rules them by his eternal counsel and providence,
is my God and Father because of Christ the Son.
I trust God so much that I do not doubt he will provide whatever I need for body and soul,
and will turn to my good whatever adversity he sends upon me in this sad world.
God is able to do this because he is almighty God and desires to do this because he is a faithful Father.
Note: You can find the whole Heidelberg Catechism here. It contains an explanation of all the elements of the Apostle's Creed. It is also a beautiful and inspirational explanation of the Christian faith that warms the heart as well as teaching the head.
Memory Verse: Psalm 9:1
I will give thanks to you, Lord, with all my heart; I will tell of all your wonderful deeds.
6. Time of Prayer: We encourage you at this time to pray with whomever you are with, giving thanks and praise to God and seeking His grace for our families, nation, churches, and anything else God lays on your heart. Here is the prayer that Pastor Wes will pray this week at our service. You may use it or like words as your prayer:
Our sovereign Lord, you are the all-sufficient and all-glorious God who reigns over heaven and earth. You are exalted above the heavens and unchangeable in your eternal blessedness. You exist the eternal glory of the community of the Father, Son, and Holy Spirit. We praise you that you have brought us into that eternal community through the election of the Father, the blood of the Son, and the power of the Holy Spirit. We praise you, Father, that we have communion with one another, having you as our Father, Jesus Christ as our Lord, and one Holy Spirit who dwells in us.
O Lord, even as you have made us one, we pray that we would manifest our unity by our love for one another. Help us to be patient in the midst of our differences, especially on our response to the coronavirus crisis. Help us to be swift to listen, slow to speak, and slow to wrath. Grant us your grace and mercy to be a people who encourage one another and help each other grow.
As we love one another and receive your love, help us to send that love out into our community to love those in need around us. Help us to remember the least of these and make it a priority to reach out to those in need. Remember those who are lonely and afraid in nursing homes, separate from their loved ones who would care for them.
O Lord, you are life itself and the source of life. We praise you for the hope of new life through the Holy Spirit. We also praise you for the new birth of Emma Rose. We thank you for the pregnancies of Tracy LeBorgne and Alysa Hampton. We ask your blessing on their pregnancy and for a safe delivery.
Father, we look at the birds, and we know that you care for us and provide for our needs. We ask, O Father, that you would give that assurance to those who are out of work and do not know when they will return. Provide for those who are in need, and grant us generous hearts to help them.
We praise you, O Lord, for how you take care of us day by day. Thank you for nurses and doctors through whom you use to preserve our health and to help us when we are sick. Bless them and keep them safe and give them grace as you use them to bring physical healing. Give them strength and endurance as they often serve long hours and fill them with gladness that they may serve those who are in need.
Father, you rule this world, and you place rulers over it in state, church, business, and home. Help us to honor those who are in authority over us and to be ready to submit to them and bear with their failings. Grant them wisdom and help them to rule with justice as they make difficult decisions in this time.
O Lord, we praise you that we can seek your face and enjoy fellowship with you at all times and all places. Grant us your mercy and hear our prayer for the sake of our Savior Jesus Christ. Amen.
7. Scripture Reading: 1 Kings 18 (listen to an audio version of it here)
Elijah and Obadiah
18 After a long time, in the third year, the word of the Lord came to Elijah: "Go and present yourself to Ahab, and I will send rain on the land." 2 So Elijah went to present himself to Ahab.
Now the famine was severe in Samaria, 3 and Ahab had summoned Obadiah, his palace administrator. (Obadiah was a devout believer in the Lord. 4 While Jezebel was killing off the Lord's prophets, Obadiah had taken a hundred prophets and hidden them in two caves, fifty in each, and had supplied them with food and water.) 5 Ahab had said to Obadiah, "Go through the land to all the springs and valleys. Maybe we can find some grass to keep the horses and mules alive so we will not have to kill any of our animals." 6 So they divided the land they were to cover, Ahab going in one direction and Obadiah in another.
7 As Obadiah was walking along, Elijah met him. Obadiah recognized him, bowed down to the ground, and said, "Is it really you, my lord Elijah?"
8 "Yes," he replied. "Go tell your master, 'Elijah is here.'"
9 "What have I done wrong," asked Obadiah, "that you are handing your servant over to Ahab to be put to death? 10 As surely as the Lord your God lives, there is not a nation or kingdom where my master has not sent someone to look for you. And whenever a nation or kingdom claimed you were not there, he made them swear they could not find you. 11 But now you tell me to go to my master and say, 'Elijah is here.' 12 I don't know where the Spirit of the Lord may carry you when I leave you. If I go and tell Ahab and he doesn't find you, he will kill me. Yet I your servant have worshiped the Lord since my youth. 13 Haven't you heard, my lord, what I did while Jezebel was killing the prophets of the Lord? I hid a hundred of the Lord's prophets in two caves, fifty in each, and supplied them with food and water. 14 And now you tell me to go to my master and say, 'Elijah is here.' He will kill me!"
15 Elijah said, "As the Lord Almighty lives, whom I serve, I will surely present myself to Ahab today."
Elijah on Mount Carmel
16 So Obadiah went to meet Ahab and told him, and Ahab went to meet Elijah. 17 When he saw Elijah, he said to him, "Is that you, you troubler of Israel?"
18 "I have not made trouble for Israel," Elijah replied. "But you and your father's family have. You have abandoned the Lord's commands and have followed the Baals. 19 Now summon the people from all over Israel to meet me on Mount Carmel. And bring the four hundred and fifty prophets of Baal and the four hundred prophets of Asherah, who eat at Jezebel's table."
20 So Ahab sent word throughout all Israel and assembled the prophets on Mount Carmel. 21 Elijah went before the people and said, "How long will you waver between two opinions? If the Lord is God, follow him; but if Baal is God, follow him."
But the people said nothing.
22 Then Elijah said to them, "I am the only one of the Lord's prophets left, but Baal has four hundred and fifty prophets. 23 Get two bulls for us. Let Baal's prophets choose one for themselves, and let them cut it into pieces and put it on the wood but not set fire to it. I will prepare the other bull and put it on the wood but not set fire to it. 24 Then you call on the name of your god, and I will call on the name of the Lord. The god who answers by fire—he is God."
Then all the people said, "What you say is good."
25 Elijah said to the prophets of Baal, "Choose one of the bulls and prepare it first, since there are so many of you. Call on the name of your god, but do not light the fire." 26 So they took the bull given them and prepared it.
Then they called on the name of Baal from morning till noon. "Baal, answer us!" they shouted. But there was no response; no one answered. And they danced around the altar they had made.
27 At noon Elijah began to taunt them. "Shout louder!" he said. "Surely he is a god! Perhaps he is deep in thought, or busy, or traveling. Maybe he is sleeping and must be awakened." 28 So they shouted louder and slashed themselves with swords and spears, as was their custom, until their blood flowed. 29 Midday passed, and they continued their frantic prophesying until the time for the evening sacrifice. But there was no response, no one answered, no one paid attention.
30 Then Elijah said to all the people, "Come here to me." They came to him, and he repaired the altar of the Lord, which had been torn down. 31 Elijah took twelve stones, one for each of the tribes descended from Jacob, to whom the word of the Lord had come, saying, "Your name shall be Israel." 32 With the stones he built an altar in the name of the Lord, and he dug a trench around it large enough to hold two seahs[a] of seed. 33 He arranged the wood, cut the bull into pieces and laid it on the wood. Then he said to them, "Fill four large jars with water and pour it on the offering and on the wood."
34 "Do it again," he said, and they did it again.
"Do it a third time," he ordered, and they did it the third time. 35 The water ran down around the altar and even filled the trench.
36 At the time of sacrifice, the prophet Elijah stepped forward and prayed: "Lord, the God of Abraham, Isaac and Israel, let it be known today that you are God in Israel and that I am your servant and have done all these things at your command. 37 Answer me, Lord, answer me, so these people will know that you, Lord, are God, and that you are turning their hearts back again."
38 Then the fire of the Lord fell and burned up the sacrifice, the wood, the stones and the soil, and also licked up the water in the trench.
39 When all the people saw this, they fell prostrate and cried, "The Lord—he is God! The Lord—he is God!"
40 Then Elijah commanded them, "Seize the prophets of Baal. Don't let anyone get away!" They seized them, and Elijah had them brought down to the Kishon Valley and slaughtered there.
41 And Elijah said to Ahab, "Go, eat and drink, for there is the sound of a heavy rain." 42 So Ahab went off to eat and drink, but Elijah climbed to the top of Carmel, bent down to the ground and put his face between his knees.
43 "Go and look toward the sea," he told his servant. And he went up and looked.
"There is nothing there," he said.
Seven times Elijah said, "Go back."
44 The seventh time the servant reported, "A cloud as small as a man's hand is rising from the sea."
So Elijah said, "Go and tell Ahab, 'Hitch up your chariot and go down before the rain stops you.'"
45 Meanwhile, the sky grew black with clouds, the wind rose, a heavy rain started falling and Ahab rode off to Jezreel. 46 The power of the Lord came on Elijah and, tucking his cloak into his belt, he ran ahead of Ahab all the way to Jezreel.
8. Sermon: "In Isolation and Crisis, God Is at Work" (1 Kings 18)
You can listen to an audio version here or read the message here.
Benediction: Now to him who is able to do far more abundantly than all that we ask or think, according to the power at work within us, to him be glory in the church and in Christ Jesus throughout all generations, forever and ever. Amen.