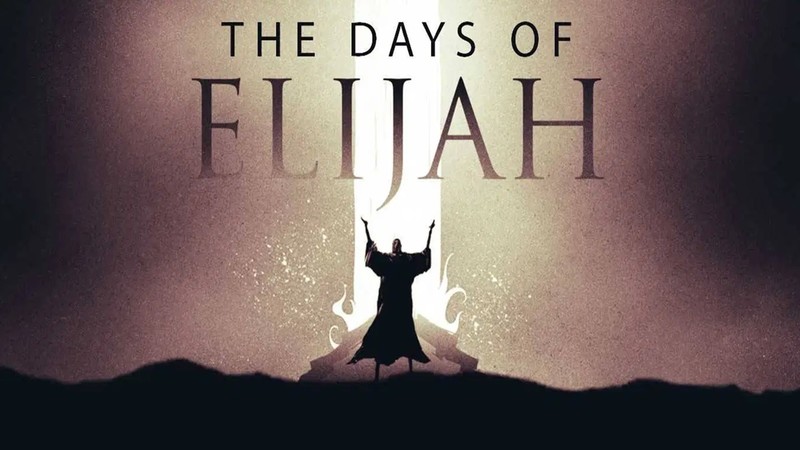 One person should lead in worship. The Scriptures or prayers may be said in unison. Additional explanation is found under each element.
We encourage you to worship at 10:00 a.m. on Sunday in your homesand then use our Evergreen Directory (link and password at the bottom of this email). You can also do your weekly giving using the following link:
https://secure.egsnetwork.com/donate/7AD9EC5ED4A64EF
The Service Order:
Call to Worship
Prayer of Confession of Sin
Assurance of Pardon
Songs of Praise
Confession of Faith & Memory Verse
Time of Prayer
Scripture Reading
Sermon & Benediction
1. Call to Worship: Psalm 77:1-15 (NIV)
1 I cried out to God for help;
I cried out to God to hear me.
2 When I was in distress, I sought the Lord;
at night I stretched out untiring hands,
and I would not be comforted.
3 I remembered you, God, and I groaned;
I meditated, and my spirit grew faint.
4 You kept my eyes from closing;
I was too troubled to speak.
5 I thought about the former days,
the years of long ago;
6 I remembered my songs in the night.
My heart meditated and my spirit asked:
7 "Will the Lord reject forever?
Will he never show his favor again?
8 Has his unfailing love vanished forever?
Has his promise failed for all time?
9 Has God forgotten to be merciful?
Has he in anger withheld his compassion?"
10 Then I thought, "To this I will appeal:
the years when the Most High stretched out his right hand.
11 I will remember the deeds of the Lord;
yes, I will remember your miracles of long ago.
12 I will consider all your works
and meditate on all your mighty deeds."
13 Your ways, God, are holy.
What god is as great as our God?
14 You are the God who performs miracles;
you display your power among the peoples.
15 With your mighty arm you redeemed your people,
the descendants of Jacob and Joseph.
2. Prayer of Confession of Sin (said together or by one reader):
God, we confess that we do not always understand Your ways. We are easily discouraged when life takes unexpected turns and our carefully laid plans and dreams come to nothing. We confess that we are quick to give up when things get difficult, quick to turn to our own ways and sinful desires, and quick to question Your presence and Your power.
Forgive us.
Grant us patience to wait for Your good timing. Open our eyes to recognize Your leading in our lives—to listen for Your gentle whisper when we least expect it. And then give us courage to step out in faith and obedience, trusting in Your leading even when we cannot yet see the outcome.
We praise You for Your faithful love, and pray that You would make us worthy to bear Your name. Amen.
3. Assurance of Pardon (read by the leader):
The LORD is compassionate and gracious, slow to anger, abounding in love. He will not always accuse, nor will he harbor his anger forever; he does not treat us as our sins deserve or repay us according to our iniquities. For as high as the heavens are above the earth, so great is his love for those who fear him; as far as the east is from the west, so far has he removed our transgressions from us.
4. Songs of Praise: For those worshiping at home this week, we encourage you to go to this link and sing one or more songs from this list.
5. Confession of Faith & Memory Verse: The Apostle's Creed, Psalm 9:1
The Apostle's Creed
I believe in God, the Father almighty,
creator of heaven and earth.
I believe in Jesus Christ, his only Son, our Lord,
who was conceived by the Holy Spirit
and born of the virgin Mary.
He suffered under Pontius Pilate,
was crucified, died, and was buried;
he descended to hell.
The third day he rose again from the dead.
He ascended to heaven
and is seated at the right hand of God the Father almighty.
From there he will come to judge the living and the dead.
I believe in the Holy Spirit,
the holy catholic* church,
the communion of saints,
the forgiveness of sins,
the resurrection of the body,
and the life everlasting. Amen.
*that is, the true Christian church of all times and all places
Memory Verse: Psalm 9:1
I will give thanks to you, Lord, with all my heart; I will tell of all your wonderful deeds.
6. Time of Prayer: We encourage you at this time to pray with whomever you are with, giving thanks and praise to God and seeking His grace for our families, nation, churches, and anything else God lays on your heart.
7. Scripture Reading: 1 Kings 17 (NIV)
Elijah Announces a Great Drought
17 Now Elijah the Tishbite, from Tishbe[a] in Gilead, said to Ahab, "As the Lord, the God of Israel, lives, whom I serve, there will be neither dew nor rain in the next few years except at my word."
Elijah Fed by Ravens
2 Then the word of the Lord came to Elijah: 3 "Leave here, turn eastward and hide in the Kerith Ravine, east of the Jordan. 4 You will drink from the brook, and I have directed the ravens to supply you with food there."
5 So he did what the Lord had told him. He went to the Kerith Ravine, east of the Jordan, and stayed there. 6 The ravens brought him bread and meat in the morning and bread and meat in the evening, and he drank from the brook.
Elijah and the Widow at Zarephath
7 Some time later the brook dried up because there had been no rain in the land. 8 Then the word of the Lord came to him: 9 "Go at once to Zarephath in the region of Sidon and stay there. I have directed a widow there to supply you with food." 10 So he went to Zarephath. When he came to the town gate, a widow was there gathering sticks. He called to her and asked, "Would you bring me a little water in a jar so I may have a drink?" 11 As she was going to get it, he called, "And bring me, please, a piece of bread."
12 "As surely as the Lord your God lives," she replied, "I don't have any bread—only a handful of flour in a jar and a little olive oil in a jug. I am gathering a few sticks to take home and make a meal for myself and my son, that we may eat it—and die."
13 Elijah said to her, "Don't be afraid. Go home and do as you have said. But first make a small loaf of bread for me from what you have and bring it to me, and then make something for yourself and your son. 14 For this is what the Lord, the God of Israel, says: 'The jar of flour will not be used up and the jug of oil will not run dry until the day the Lord sends rain on the land.'"
15 She went away and did as Elijah had told her. So there was food every day for Elijah and for the woman and her family. 16 For the jar of flour was not used up and the jug of oil did not run dry, in keeping with the word of the Lord spoken by Elijah.
17 Some time later the son of the woman who owned the house became ill. He grew worse and worse, and finally stopped breathing. 18 She said to Elijah, "What do you have against me, man of God? Did you come to remind me of my sin and kill my son?"
19 "Give me your son," Elijah replied. He took him from her arms, carried him to the upper room where he was staying, and laid him on his bed. 20 Then he cried out to the Lord, "Lord my God, have you brought tragedy even on this widow I am staying with, by causing her son to die?" 21 Then he stretched himself out on the boy three times and cried out to the Lord, "Lord my God, let this boy's life return to him!"
22 The Lord heard Elijah's cry, and the boy's life returned to him, and he lived. 23 Elijah picked up the child and carried him down from the room into the house. He gave him to his mother and said, "Look, your son is alive!"
24 Then the woman said to Elijah, "Now I know that you are a man of God and that the word of the Lord from your mouth is the truth."
8. Sermon: "The Challenge of Isolation and Insecurity" (1 Kings 17)
You can listen to an audio version here or read the message here.
Benediction: Benediction: Now may the God of peace, who through the blood of the eternal covenant brought back from the dead our Lord Jesus, that great Shepherd of the sheep, 21 equip you with everything good for doing his will, and may he work in us what is pleasing to him, through Jesus Christ, to whom be glory for ever and ever. Amen (Heb. 13:20-21).