Welcome to Evergreen Church!
Thank you for visiting our site today. Here's a little bit about who we are and what we're trying to do.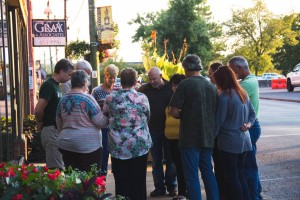 First, the goal of Evergreen is not Evergreen. Our goal is to be a blessing to the world.
We believe that God created this world the way it's supposed to be. Children cared for, meaningful work, people respected, God honored, and society a blessing to all rather than the privilege of a few.
But we know that things aren't like that now. More often than not, things are not the way they're supposed to be. Families are broken, the poor are uncared for, people are ignored, lives are wasted. We also know that we often are part of that problem.
Behind all these problems is the fact that our lives are not centered on God. We often don't even think about Him, let alone live for Him and obey Him. We all have sinned and fall short of God's glory (Romans 3:23).
The good news is that God is not letting the world stay that way. God loved the world so much that He sent His only Son, Jesus, into the world to redeem the world and restore it to the life and blessing He intended for it to have. He dealt with our sin and guilt on the cross, and He did what He will one day do for the whole world when Jesus rose from the dead.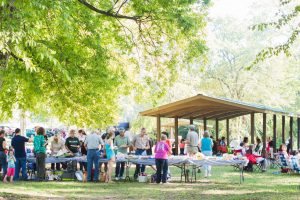 The church in general and Evergreen in particular are a part of that blessing and restoration. God calls us to be a place that welcomes people back to God and helps people find restoration and healing. We want people to experience God's love and blessing so they can be a blessing to the world.
We are a people of hope. We anticipate that this work is not in vain. God is going to use what we do to bless this world now and ultimately, when Jesus returns, to make it perfectly what it is supposed to be.
Evergreen Church was established in the early 1980s to be a community that loved people and brought God's love to Sevier County. God blessed that work and brought a great variety of people to our church and used them in a variety of ways to serve our community and re-connect people to God. We also affiliated with other like-minded churches in the denomination in which we still are: the Presbyterian Church in America.
In the 1990s, we received land on which we built the church building that is now next to Belk. In the 2000s, we moved to what is now Parkway Church of God. Because of the recession of 2008 and the tightening loan regulations, we had to leave that building in 2013. That was very difficult for us, but through this process, we learned that the church is still the church without owning our own building. We are learning that we have all we need to do just what we want to do: love people, help them become and grow as followers of Jesus Christ, and send them out into the world to serve the community with love.
How do we do this?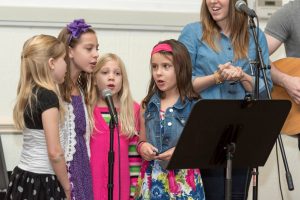 The first thing we ask people to do is worship. In worship, we learn that life is about God, and so we pray and sing to Him. We quiet our hearts and meditate on His love. We learn how to live as followers of Jesus through His Word. Our children also enjoy being part of our worship service and then breaking off for a time of instruction more on their level in our children's church.
At the same time, we know we need deeper connections in smaller communities of people in our lives who will care for us, pray for us, and help us learn and apply the truth. This is available primarily in our small groups. We have three different small group periods in the year for which anyone can sign up. We also have special groups for our children and youth to help them to connect to adults who will mentor them and other children and youth who will encourage them.
Third, people need to learn to use their gifts as well as receive teaching and friendship. So, we offer opportunities to serve in our Sunday morning worship services and our youth, children's, small groups, and other teams. Our hope is that people can learn to serve to such a degree that they will take leadership in some of those areas in our church or grow in their leadership outside the church.
In all of these things, we want to keep an eye outside the church. The goal of the church is not the church. We want every aspect of Evergreen to have an outward focus to teach us all that our goal is God's kingdom not our little kingdom. So, our small groups do service projects. Our children's group will have a party at a nursing home. Evergreen church will have our fellowship meal at a local event.
Our goal is that each person will feel loved and welcomed and at their own pace will grow in being part of worship, joining a small group, participating in service, and taking up new areas of leadership to be a blessing for God's kingdom and glory. To Him alone be the glory!